Chamonix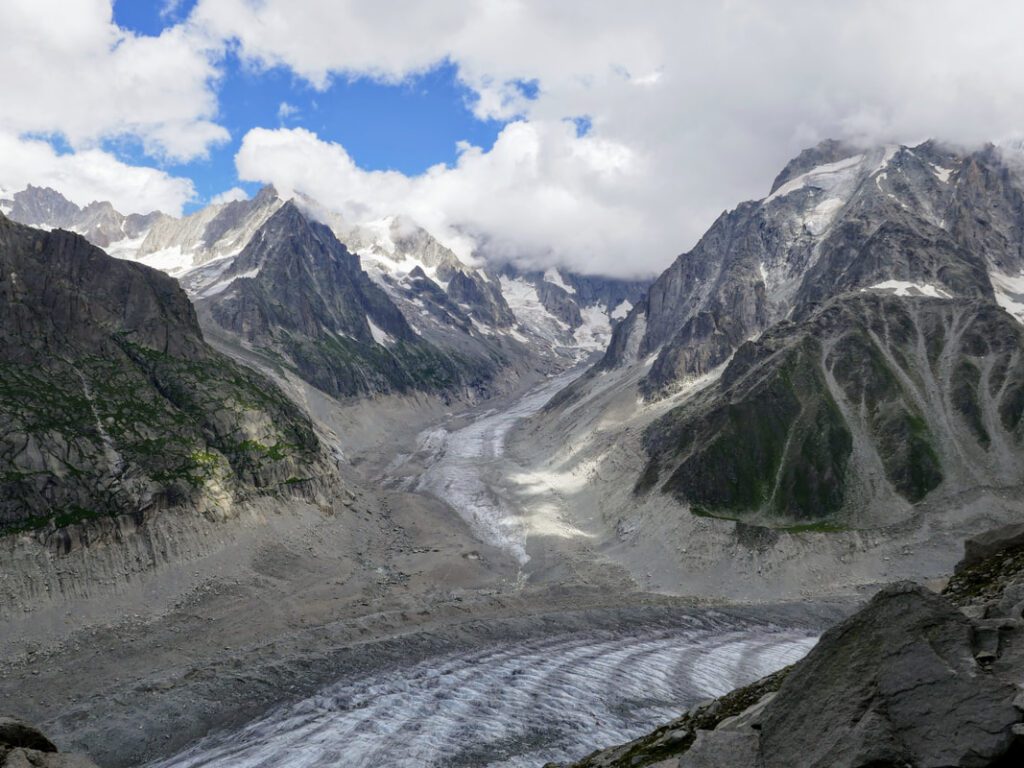 Aiguille de la Republique – Voie Normale
The day before yesterday, Kiran and I climbed the Aiguille de la Republique via the Voie Normale. Opting to rappel an adjacent route rather than down-climb the route, we were 16 hours camp to camp from our comfy bivvy under a huge boulder 25 minutes from the base of the route.
The Aiguille de le ​Republique is the most curious looking of the Chamonix Aiguilles standing just to the left of the Grepon and Charmoz looking like a crooked thumb.
The last 3 pitches are hard 5.11c slab and the summit is only wide enough to straddle.
Three days ago we approached in towards the Envers des Aigulles hut planning to bivouac out under the stars. 45 minutes before reaching the our planned bivvy site, Kiran and I ran into two Italian climbers who gave us beta on a huge boulder to sleep under with a clean water source nearby.
The Climb
4:15 the next morning, the alarm goes off. Breakfast, coffee, and a quick pack-up and we are off to the route by 5 AM. After a quick and easy scramble over a moraine field, we rope up for the glacier crossing. 20 minutes later we arrive at the base of the route… And a huge traffic jam.
Kiran and I and another couple (Steph and his girlfriend) quickly pass 4 Parisians who were moving heinously slow up the first few technical pitches.
The technical pitches brought us to a long, snowless couloir (approx. 800 vertical feet) that we simul-climbed and short-pitched together covering ground quickly.
A quick descent to continue the route and the real climbing begins.
The fantastic route finishes in 4 pitches of 5c, 5b, 5b, and 6c+. After the 5b pitch, it was time to switch from mountaineering boots to climbing shoes!
Leading up to the summit, Kiran red-pointed the tenuous 6c+ pitch after only one false-start! Incredible poise, considering he had to space out his protection due to our light alpine rack.
The summit was NUTS. Narrow enough to just straddle. We took a few pictures and a video and it was time for a 6 and a half hour rappel descent.
The descent down the Aiguille de la Republique was huge with many diagonal raps into the clouds. 
Some nuts, water, then sleep. We walked out the next morning and enjoyed overstuffed burgers at Maison du Burger before lounging around for the rest of the day!