Europe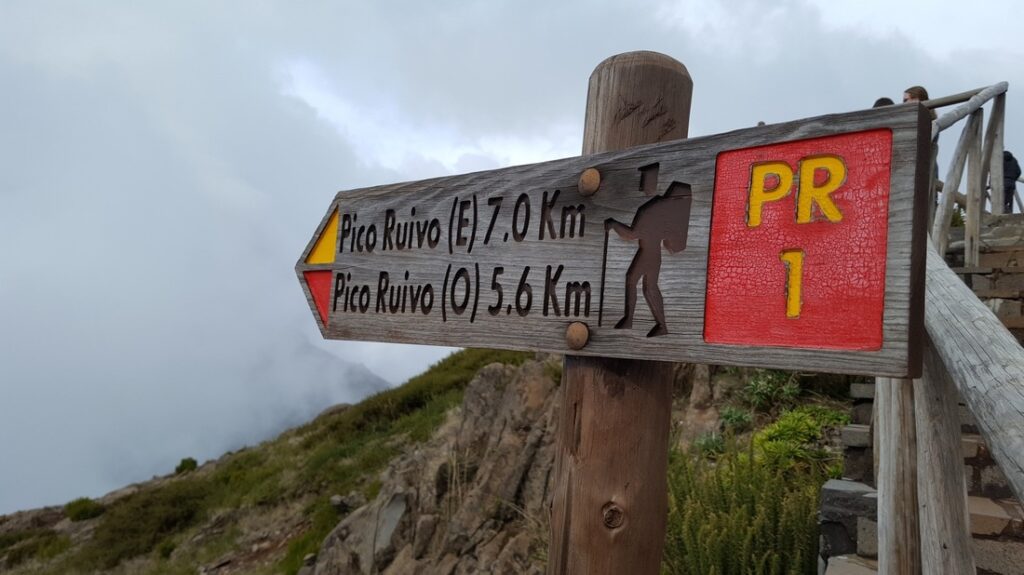 Freeride Madeira
Enduro MTB
Until we were a good bit of the way through a bottle of wine that night, we hadn't even heard of Madeira. Then a quick google search – "Okay google, where can I mountain bike in Europe in the winter?" and this video popped up:
About 15 minutes later, the plane tickets were confirmed and the room booked. An easy, direct flight from Frankfurt and we were on the island!
Madeira is part oa super mountainous group of islands in the Atlantic, owned by Portugal, off of the coast of Morocco, and just north of the Canary Islands. Think: what the intro to the TV show Lost looked like. We stayed on the main island in the city of Funchal.
Hiking
The biking would have to wait a day. We showed up on Christmas Eve and our guide's shop was closed on Christmas, so we did the fabled Pico Arieiro to Pico Ruivo hike. Just 7.7 miles round trip you say? Well, just under 4,800 feet of total gain, I say. Not murderous, but not a walk in the park. Also, gorgeous.
We came back, drank some delicious Madeiran wine, ate some presunto (Portuguese for prosciutto) and local cheese then passed out.
Cross Country
The next day, we were scooped up from our apartment by John, our guide for the day. He's also one of the founders of Freeride Madeira. Today was a gentle intro to the gnarly riding the island has to offer. Today was Cross Country (XC) day. 
To most people, XC refers to a sub-discipline of mountain biking that typically involves much more challenging climbs and softer, newby friendly descents. XC bikes are often lighter, have shorter travel suspension, and are more tuned for climbing than their aggressive gravity/enduro counterparts.
To the folks at Freeride Madeira, XC refers to trail riding for people who want to see the island, but can't handle Madeira's speciality: Enduro.
That's exactly what we did. We spent a day riding some fun trails, at a leisurely pace, hanging out with some German tourists and our guide seeing some incredible landscape.
At the end of the day, Freeride Madeira hooked us up! Sensing we wanted more gnar trails than we had seen so far, our guide dropped the Germans off at a cafe and we tossed our bikes on the back of the van. Our guide drove us up for a few miles to the start of a brand new Enduro trail he and his friends had built a few weeks prior. 
What a great way to end the day! We were exhausted.
Enduro
Enduro riding is what Madeira – and by extension, Freeride Madeira – is known for. Also, Madeira is one of the stops for the Enduro World Series.
Enduro is a sub-discipline of MTB where you race up and down (but mostly down) built trails (burms, jumps, rocks) on bikes built for more intense terrain. Enduro bikes come with much longer travel suspension, super-strong welds or carbon fiber, and wide handle bars for better torque when steering.  These bikes are closer to tanks than XC bikes, but can still manage a bit of uphill.
After a day of 'rest', we spent the next two days with some old salty Brits, a German couple who have collectively broken more bones than I have in my body, and a Greek woman who was out of her element riding a pair of 2016 Specialized Enduros down thousands of meters of Madeira's best trails.
I didn't previously realize that I could launch myself down steep rocky descents that I could have barely walked up and not been on belay, or get so much air (okay, that's what it felt like at least) off of kickers built over downed trees on the trail. Our guides and the solid bikes we were riding gave me a new level of confidence.
Not only intimidating, the trails we rode were varied and ever turn revealed a view out of a travel brochure. One minute you're riding through dense pines, then you drop into jungle-like laurel forests, and a few minutes later pop out onto an exposed ridge with views of the ocean thousands of feet below you. 
We'll Be Back to Madeira!
What's more, the riding potential here is HUGE. In three days of riding we barely touched what two out of the six main riding areas of the island have to offer. It would take dozens more trips like this to fully experience what 'Freeride Madeira' truly means.