Europe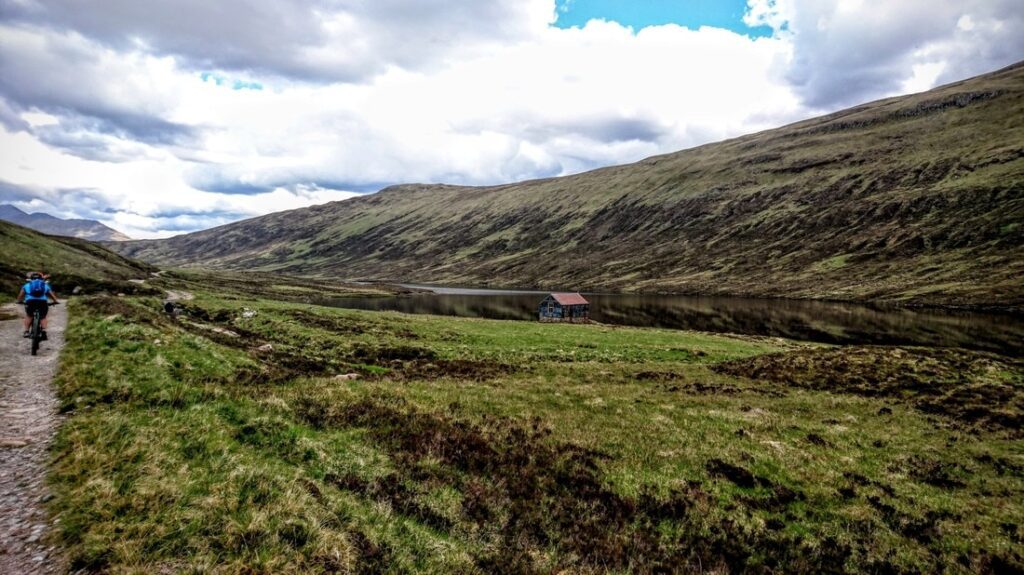 Ben Nevis – MTB Loop
Scotland was one of those places we were interested in visiting, but was by no means at the top of the list. Learning about fell running changed that.
"For those in the US not familiar with the uniquely British activity known as fell running, then you should be thinking steep rugged hills on low lying terrain, likelihood of crap weather and nasty underfoot conditions, trails optional with maps and compasses very much required. To describe it as the British equivalent of US trail running would be misleading, as it is more of an orienteering, mountain running hybrid than it is a trail running experience in the traditional sense of defined and well-flagged courses."

iRunFar
Fell running was how we initially got hooked on Scotland, but we didn't actually end up doing any there. Jeff's plantar fasciitis was still acting up after the Ultraks trail race, so we opted for cycling instead. Scotland is a mecca for cycling–especially mountain biking. The topography seems almost created for that very purpose.
Scotland's terrain is harsh. Formidable even. It doesn't have the jagged high alpine peaks in the big mountains–the tallest peak is Ben Nevis which reaches just 4,413 feet (1,345 m). What Scotland does have is vast, untouched land, endless mound-like mountains, and unpredictable weather which is almost a certain recipe for adventure (or an epic).
Now we just had to find an mtb route. After some internet research, we came across the Tour De Ben Nevis race (which looks gnarly) and downloaded the GPS tracks. The route came out to about 47 miles with 5,500 feet of elevation gain.
For the first several miles, the trails were full of other hikers and a few other mtb'ers, and then, as we pedaled further from the trail head we saw less and less people. Eventually I think we went a full several hours without seeing another soul. This may be the norm out west in America, but in Europe, this was a new experience for us.
About midway through the ride, we came upon a river crossing. After a serious bout of rain (not unusual for the area) the river can be uncrossable but it had not rained much recently and we didnt have any trouble getting across.
The next three to four mile section involved a good bit of hike-a-bike…and a nice slow drizzle.
By the time the hike-a-bike section was over, we were more than ready to hop back on our bikes instead of push them. It was about at this time that we realized we were going to be cutting it pretty close for getting back before the bike shop closed. So we started trying to lay down some miles– which is easier said than done after five hours of pedaling and pushing your bike up a hill.
We spent the last few hours slamming the pedals and no brakes-ing the downhills–and incidentally not taking very many photos. We ended up rolling into the bike shop parking lot forty minutes after they had closed, but someone had hung around to meet us! Thanks Nevis Cycles!
Scotland is an incredible place to mountain bike! And we only barely scratched the surface. There are loads of great bikepacking routes and downhill parks to explore. Among the most badass is the Highland Trail — 550 mile route with 50% single track through the remote north-western part of the isle. What could be better? But seriously?