Croatia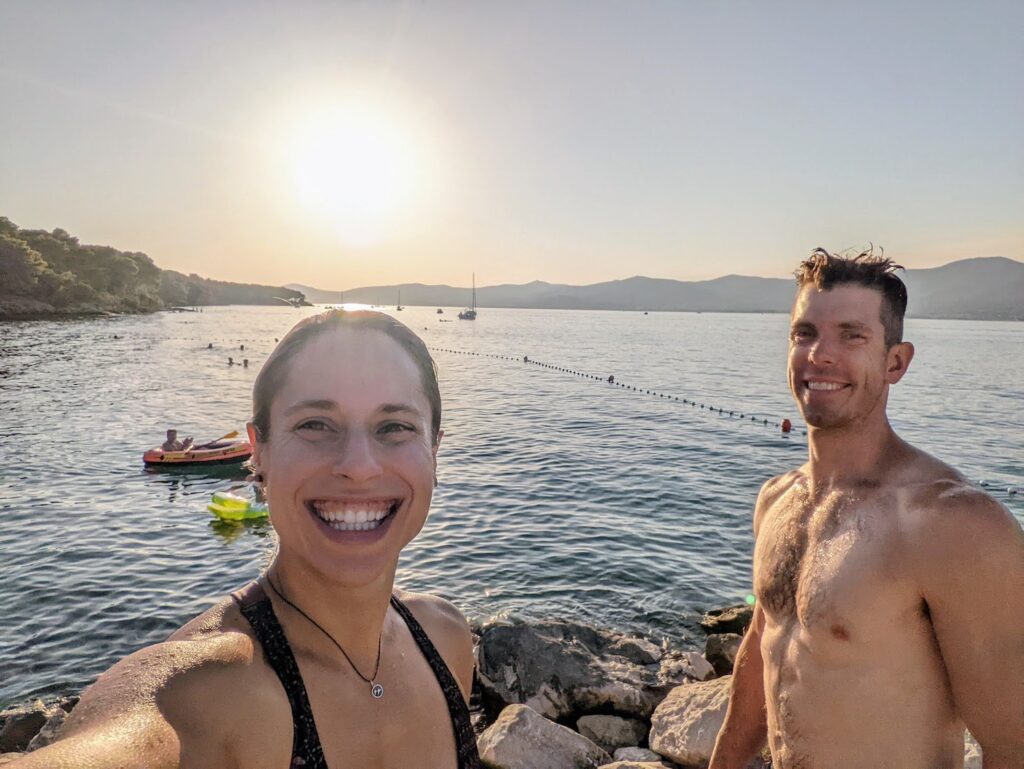 First Week in Split!
Rose, Goldie, and I made it! We survived 20 hours of travel and eight timezones changed with a cat and are in Split!
Our flight
It was actually all quite painless. We booked through Lufthansa using Air Edelweiss as our carrier. When we checked in at the Denver airport, the helpful assistant at the counter gave no notice to Goldie other than to mention that she was indeed booked on the flight.
Thanks to our friend Meghan, we had been doing some travel credit card hacking and had free lounge access. We settled in to the lounge and did some work while we waited for our flight. After a productive few hours and lots of healthy "free" snacks, we boarded the plane.
Several hours later, we woke up as our plane landed in Zurich. We had an easy layover that we spent walking Goldie through the airport.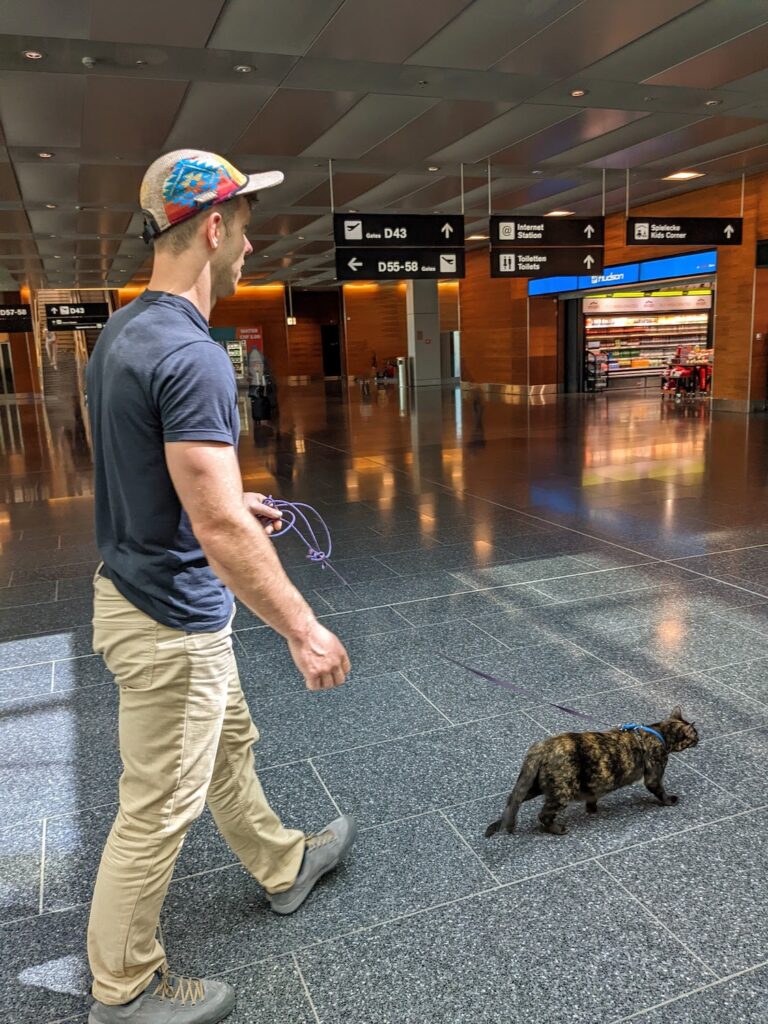 Another short flight across the Alps ( <3 ) and we landed in Split!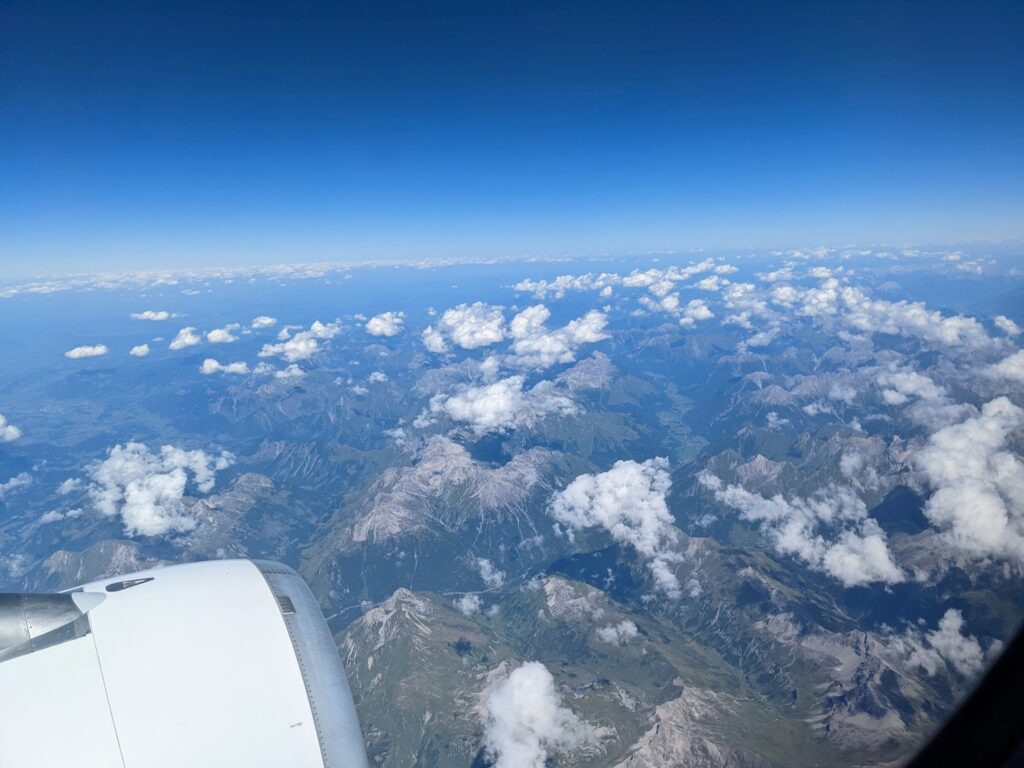 We checked into our AirBnB and went on a quick dip in the sea at a beach a 20 minutes walk from our place.
Our Accommodations and Food
Our AirBnB is a one bedroom apartment located a five-minute walk outside the city center and also a 10-minute walk from a climbing gym! It's also 100-yards from a fresh produce market.
Each morning, we've been walking over to the market to buy fresh, locally-grown greens and eggs for our breakfasts – which we (Rose mostly) prepare in our kitchen.
I learned how to gut and cook up fresh sardines. We buy these for a few cents a few times per week at the fresh-fish market nearby.
This is one way that Europe is way superior to the US. In Boulder, if you want locally-grown produce, you've got to sign up for a CSA and (inevitably) drive to the farm 15 minutes away to pick it up. It's expensive and inconvenient. Forget about fish (it's in Colorado, so unsurprising) or meat. In Boulder, we live a 15 minute walk from a Sprouts (healthy grocery store) where we can buy high-quality produce, however we have zero insight into where the produce is coming from.
There is a 2x per week farmers market in Boulder a 15-minute bike ride from our house, but the produce is VERY expensive!
In Split, there are daily markets where you can always find locally-sourced, organic, in-season produce, eggs, and meat.
Six fresh sardines cost ~$.75. All the veggies we eat in a day cost ~$4 (we eat a lot of veggies). 10 "pasture-raised" eggs cost $1.75.
Daily Schedule
Each day, we wake up and go on a walk in a nearby forest park called Marjan.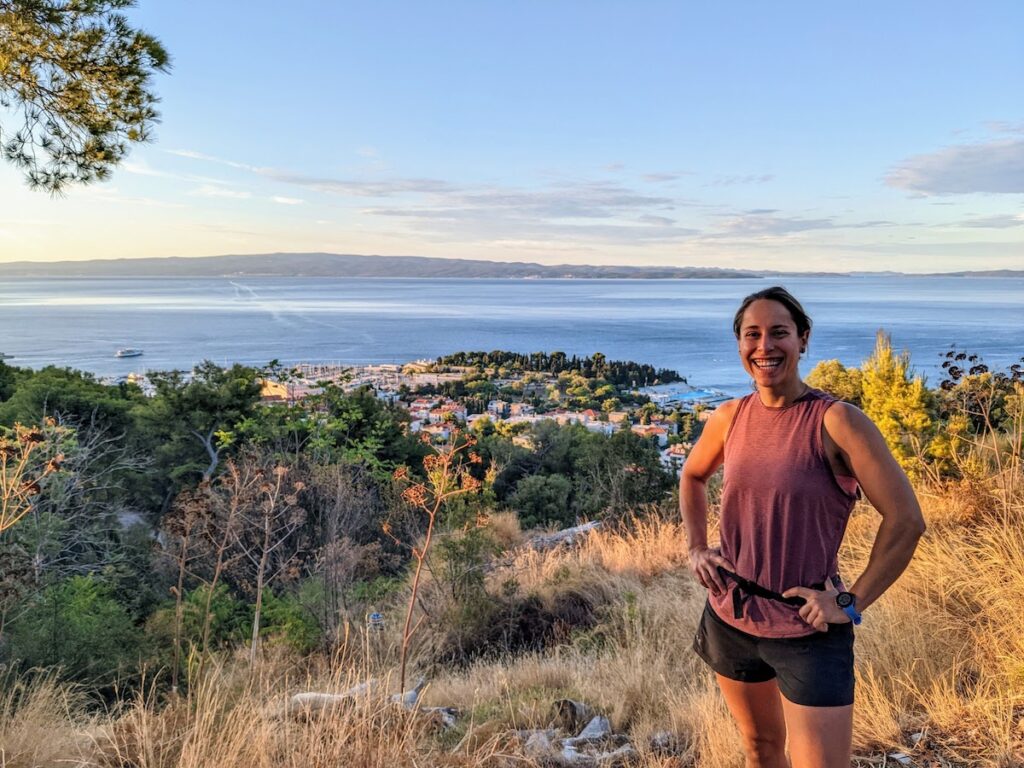 Then, we buy our food at the market and come back and do a little work. When the climbing gym opens (9 AM), we head there and do some training. Around 11, we come home and cook and eat breakfast.
Then we do some more work and head to the beach in Marjan and relax a bit before our co-workers in Boulder get to work and we have meetings!
We eat an early dinner, have our meetings, then go out on our evening walk through town.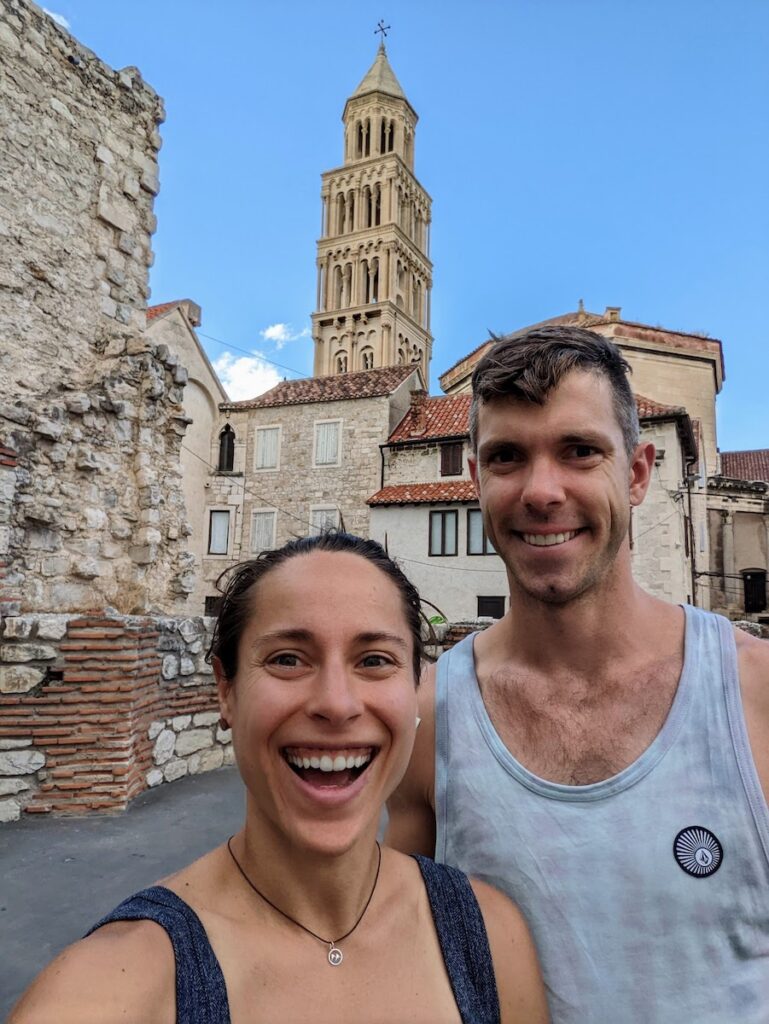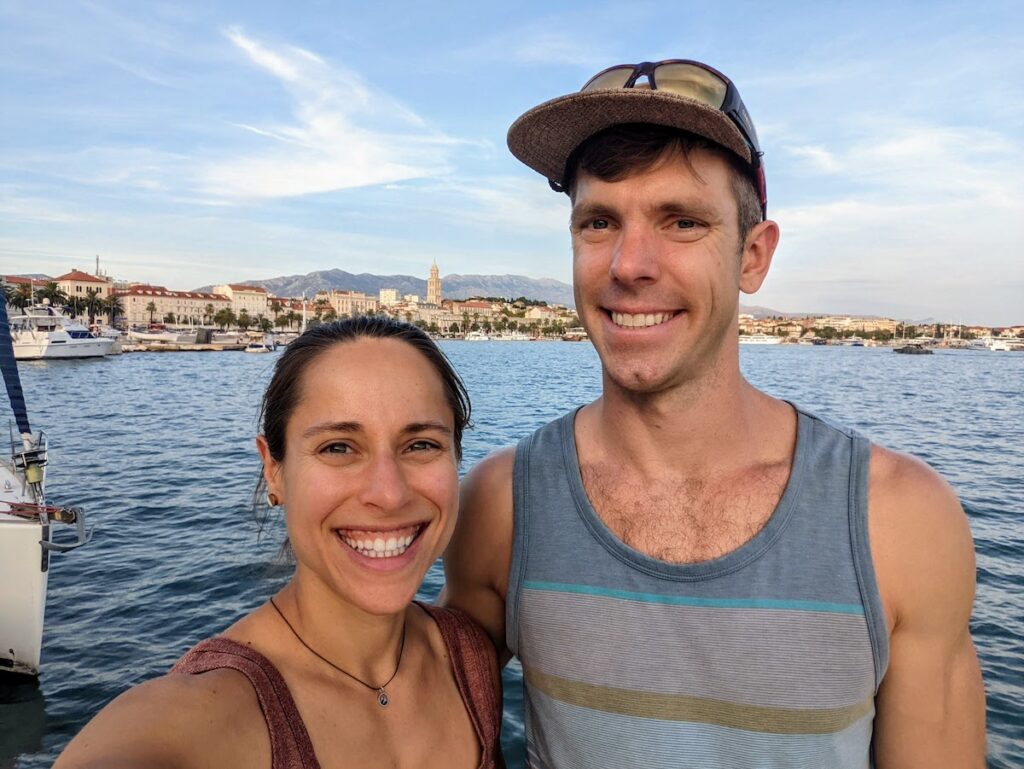 We get back to the apartment and start winding down for bed!
The Next Few Weeks
We have a few small trips planned for the next week and a half in (and near) Split which I'll write about later. But first, we're going to do a three-day fast.
More to come!!
If you missed our earlier article about why we decided to come to Croatia, check it out here!