Product Reviews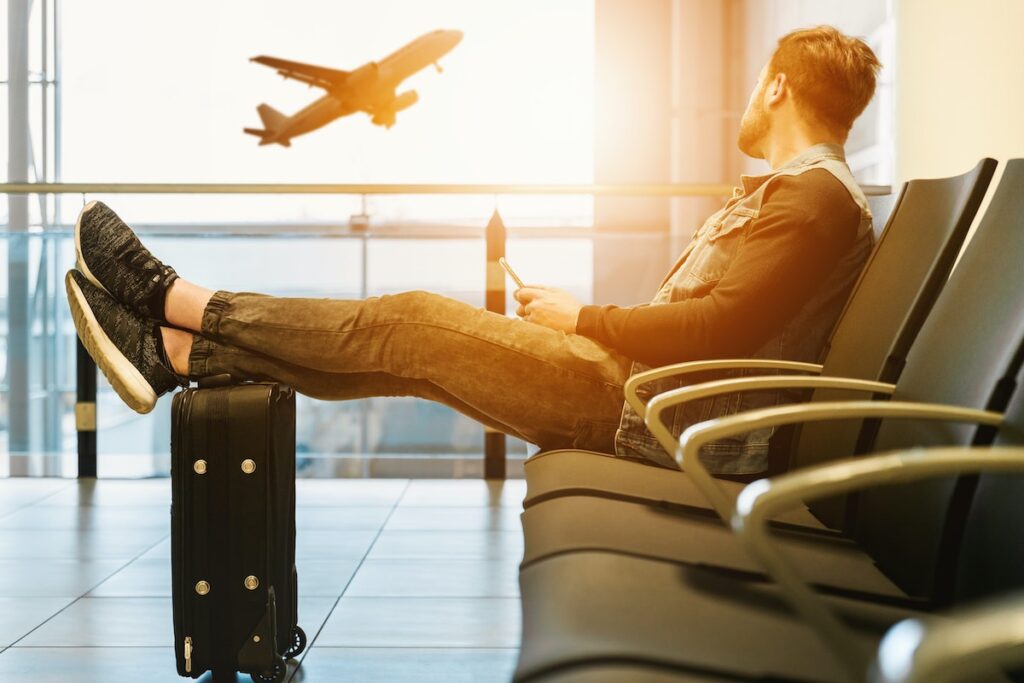 My 5 Essential Travel Accessories
I love traveling. Well actually, I love arriving at a destination. Traveling itself (whether by car or plane) can be stressful. There are crying babies, phones that die, wasteful bottled water to buy, and endless hours of sitting around waiting. Through years of flying internationally and driving all over the American west, I've developed a list of 5 travel accessories that make my travel days much more enjoyable!
Bose QuietComfort 35 II
I absolutely love these headphones. In fact, I'm using my Bose QuietComfort 35 II right now as I write this article. The sound quality is fantastic and the active noise cancelling goes a long way towards blocking out those crying babies! The battery lasts for longer than the longest travel days – even when using bluetooth mode with active noise cancelling.
These headphones are my favorite of my travel accessories!
They are durable as can be! After about three years of heavy use, I did need to replace the ear pads, but this was cheap and and the install easy.
In addition to helping me sleep soundly on my recent flight to Croatia, I regularly use these headphones to enjoy music and podcasts while coding or just out around town.
Though priced at just over $210, they may seem a little pricey, they are still the best value in my opinion.
There is a newer version out (the QC 45) but as of this writing, they cost $130 more than the QC 35 II and actually get a slightly worse review.
The biggest con to the Bose earmuff-style headphones are that they are a little warm to wear outside on hot days. For hot days walking around town, I use the much less expensive ($30) TOZO T6 earbud style headphones.
Kindle Oasis + Libby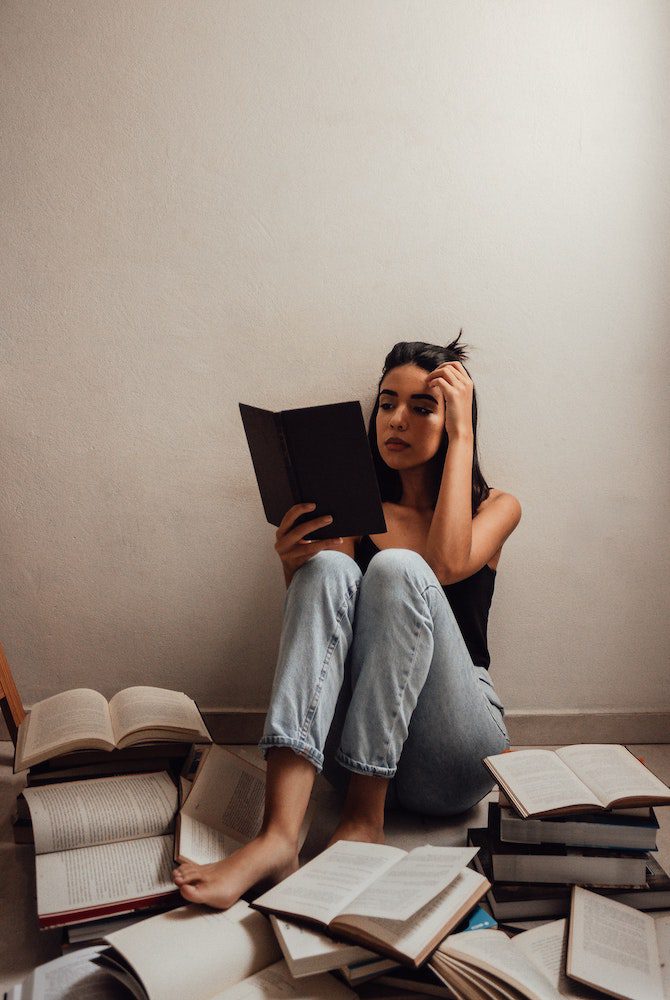 "How much weight and space will all these books take up!?!", said no one after they replaced their pile of books with a single, light-weight Kindle.
I absolutely love reading and though I'm not fast, I'd need to bring about a book per week of travel. This isn't a big deal for weekend trips, but for longer excursions I opt for the Kindle Oasis. I like the Oasis model because it can hold hundreds of books, syncs with my Libby account (so I can get FREE books from the library), and is water resistant (which makes reading at the beach a no-brainer).
I prefer to set the screen to white text on a black background and then crank up the warmth on the display so that reading is less likely to disrupt my sleep (unless of course I'm at the climax of my favorite Stephen King novel and too scared to sleep anyway ;).
Nalgene Water Bottle
I hate buying over-priced water bottles at the airport. What does a single Dasani go for these days behind security? Like $5? Get out of here! Not to mention the waste you are incurring by buying that plastic water bottle.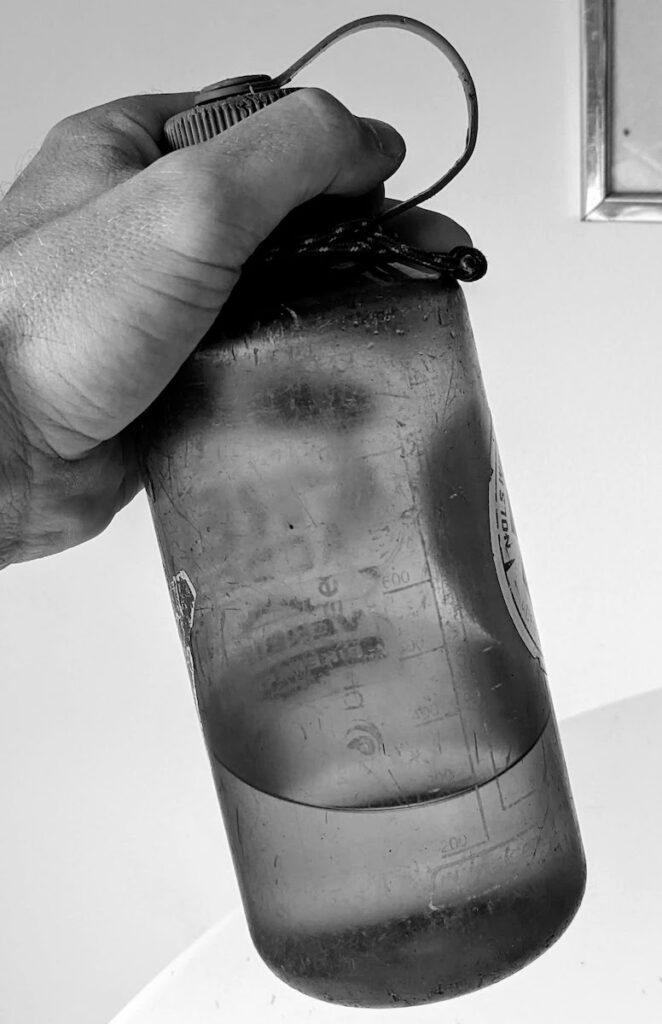 I have an old Nalgene I take with me everywhere. Not only can I fill up in Denver airport's many water refill stations for free, but when I take my Nalgene on the airplane, I get to reduce the number of those single-use plastic cups they give you water in on-board as well.
Carrying my own water also helps me stay hydrated during a long flight. How many little plastic cups would you need to stay hydrated?
Of course, the Nalgene also comes with me almost everywhere else including: road trips, sailing, to the climbing crag!
My Nalgene is quite durable and has lasted for years! It has a non-BPA lining, so its safe(r?) to drink from.
Eye mask and Ear Plugs
I take sleep seriously. We all know that light and noise will negatively impact your sleep and how much of both are there on red-eye flights? I also value sleep over looking "cool".
I consider a comfortable eye mask and ear plugs to be the most critical of travel accessories for long haul flights!
They dampen the sound of crying babies and block out light. I've also found that the mask gives me a sense of privacy – another scarce asset when sitting elbow-to-elbow with a stranger.
Portable Battery
With many of my favorite travel accessories requiring periodic charging, I find it necessary to bring a portable battery with me on long trips.
Capacity for these batteries is often measured in Milliamp Hours (or "mah") similar to your phone's battery. I travel with this 26,800 mah battery from QTshine:
This bad boy does weigh a bit more than other models (you'd certainly notice it in your pocket), but you can re-charge most smart phones ~5 times with it and it only costs $30. It has two standard USB ports which is great when Rose needs to charge her headphones while I'm topping up the juice on my phone.
Many phones these days have sufficient battery power to last most of the day, but carrying extra charging capacity gives me the peace of mind that I'll still be able to navigate to my AirBnB after a long flight marathoning Norsemen from Netflix.
Try NOT to Buy Things
As you may know, I'm into Financial Independence and that typically means that I don't buy a lot of stuff. When I do make purchases I aim to buy high-quality and durable, yet economical, things that solve a problem. I'm not aiming for the flashiest or newest thing. More often than not, I buy the previous generation of a thing that still gets high ratings.
For example, earlier this year I wanted a new phone – my trusty Pixel 4 would not hold a charge for more than a few hours. I could have sprung for a new iPhone or Pixel 6. Instead, I opted for the slightly older Pixel 5a. This phone was $150 less than the Pixel 6 but had most of the same features and actually sports a larger battery. A few months into owning this phone and I couldn't be happier about the decision! #noregrets
I take this same approach with many things I buy. I aim for value, quality, and durability over newest and flashiest. As such, I wanted to share the above list of my top 5 travel accessories – things I consider indispensable when traveling – with you.