Bulgaria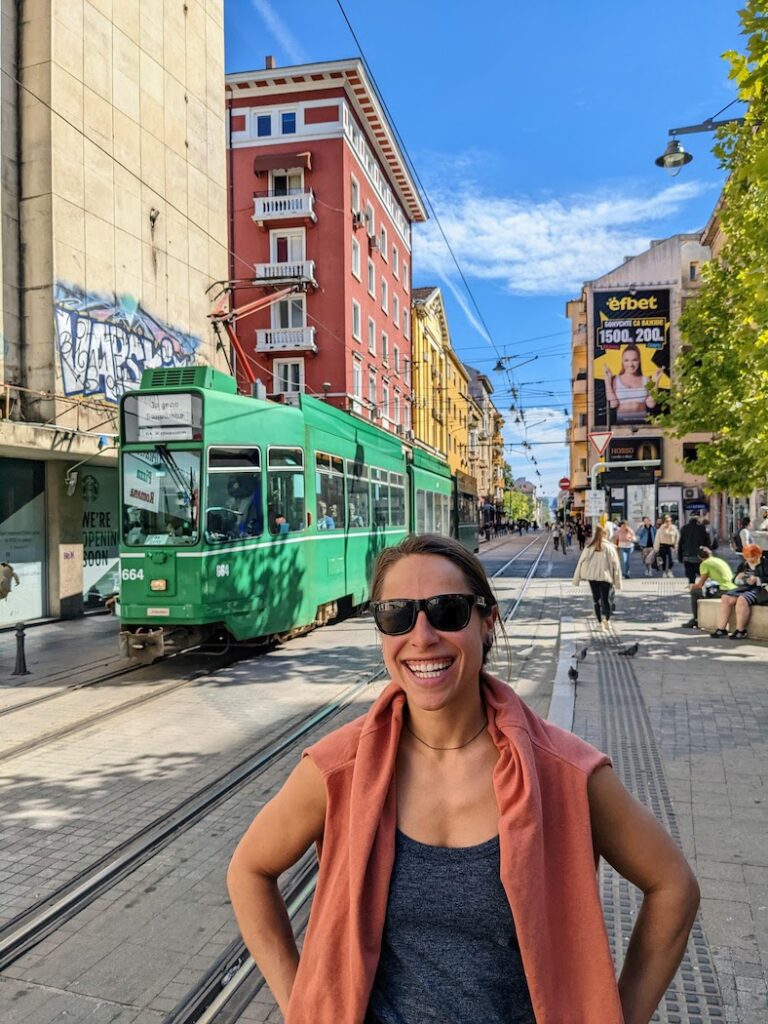 Barbara from Bulgaria!
In middle school, kids tormented Rose by calling her "Barbara from Bulgaria". We wanted to learn more about her origins so we went there. To Bulgaria. It turns out that that it would not be too bad to actually be from Bulgaria — the country is super cool!
The Mountains
We spent the first half of the week up in the mountains in a town called Govedartsi (or Говедарци, in the local Cyrillic). Govedartsi is a very small rural town near Rila National Park. The highest point in both Bulgaria and all of the Balkans, named Musala, is located in Rila.
Govedartsi
Our first morning in Govedartsi, Bulgaria, we walked around to various small grocery stores aggregating a few meal's worth of supplies. The small town square which contained the grocery stores was the urban-development version of this truck: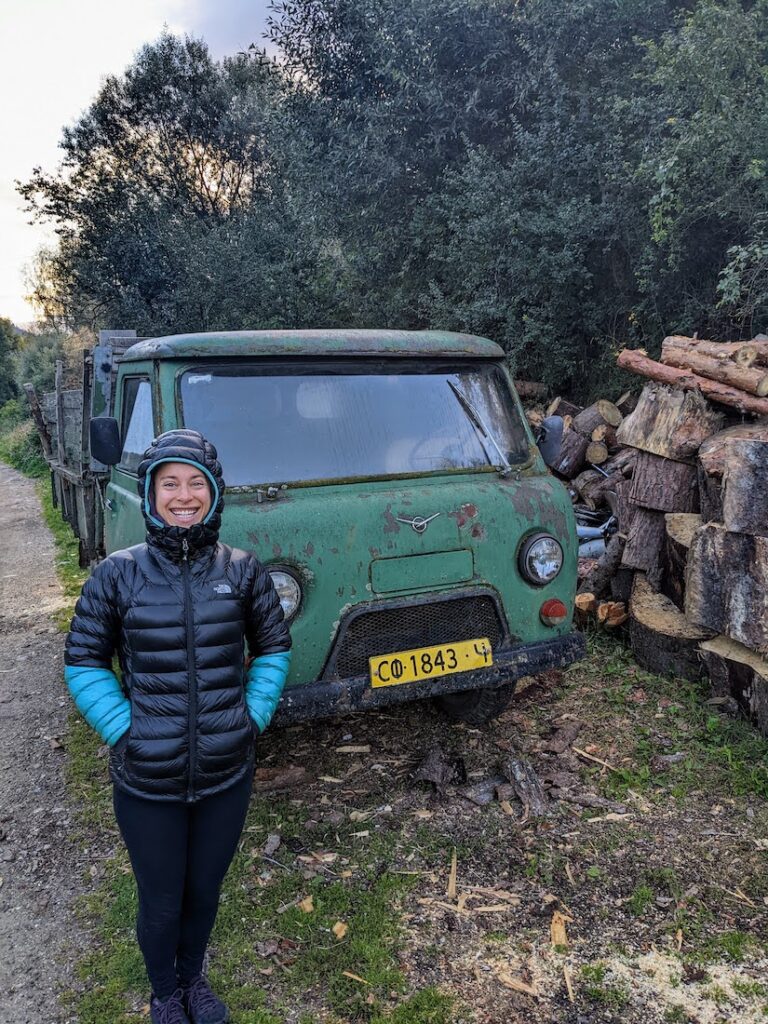 That is to say: the town has character, is still stuck in a bygone decade, is a little crusty, you can't read the signs, and is functional enough that it might just get the job done.
Here's a short video of a "town square" taken just a few miles from where we stayed:
Adding to the sense that we were in a land stuck in the 90's was the fact that the house we stayed in featured this cassette player and truly incredible collection of cassettes: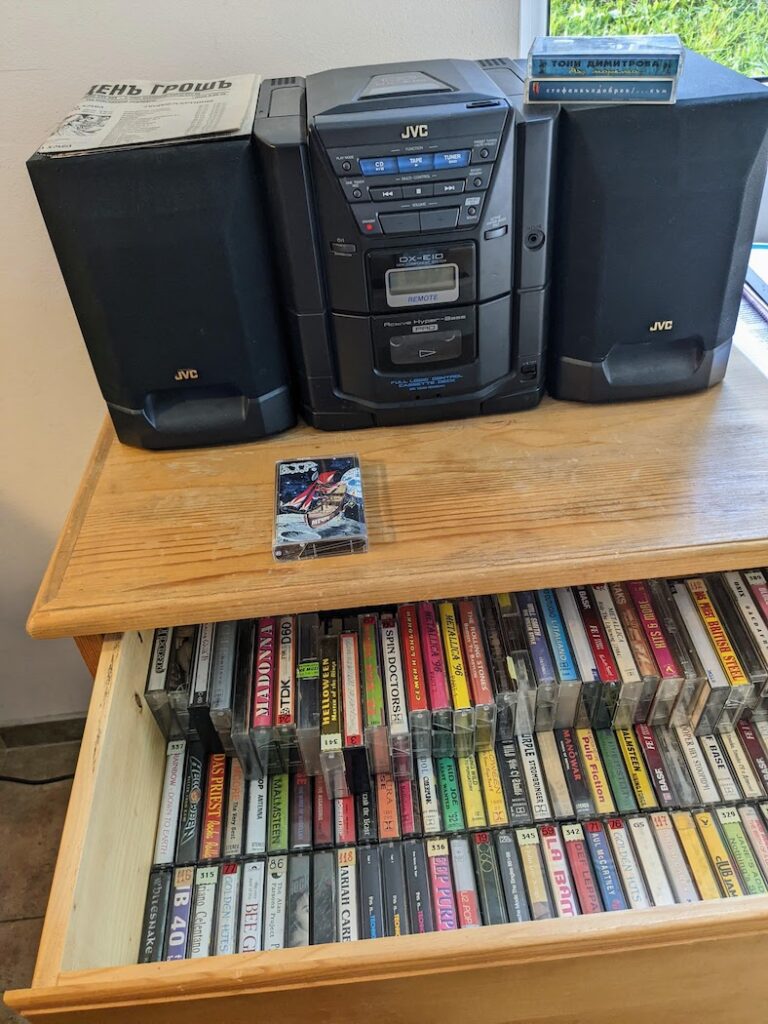 Rila National Park, Bulgaria
Fueled up and ready to hike, we spent the next three days exploring Rila National Park on foot.
Our first day of hiking led us past a strange old amusement park (which was not all that amusing) before depositing us in some gorgeous nature. Rila National Park has more of an Alp-like feel rather than a Balkan mountain-feel. The trails were well marked and travelled and we were surrounded by craggily peaks the entire hike.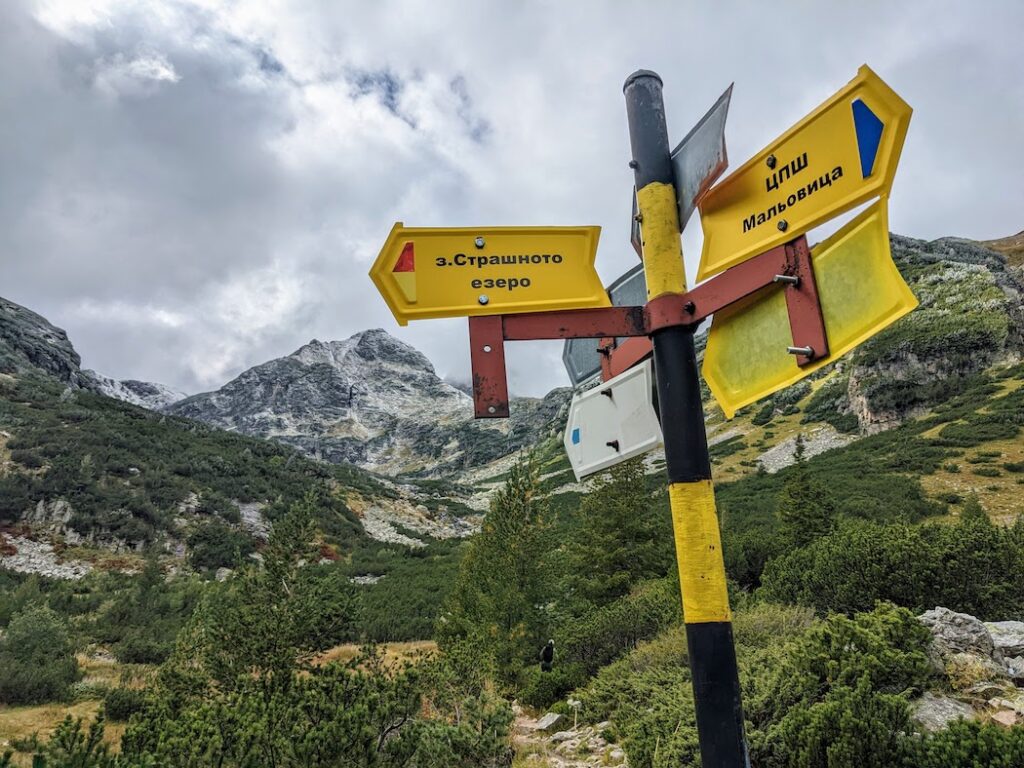 There was even some early September snow up high!
The next day, we hiked up to Rila Lakes – a collection of seven or so large lakes in a separate area of the park.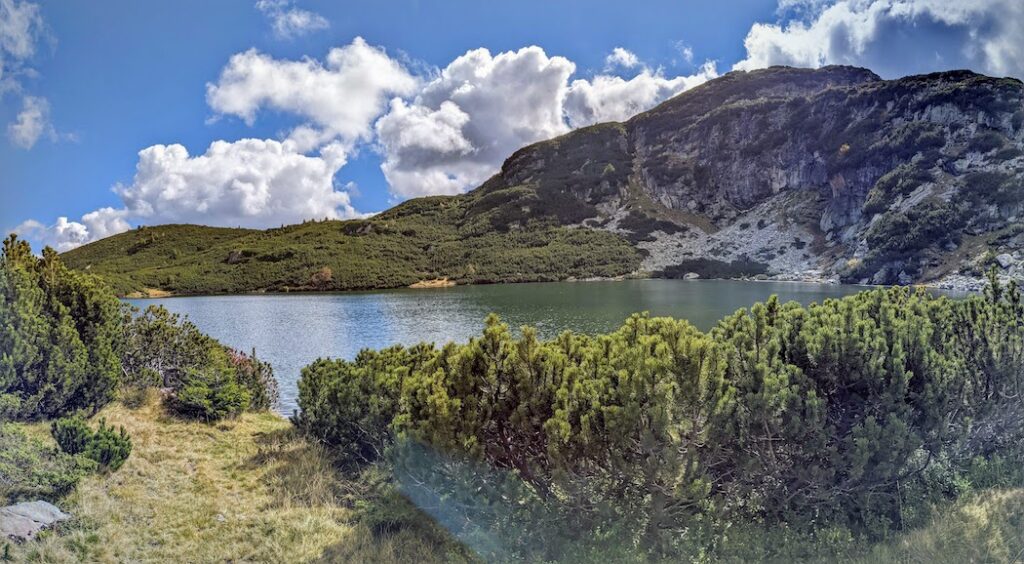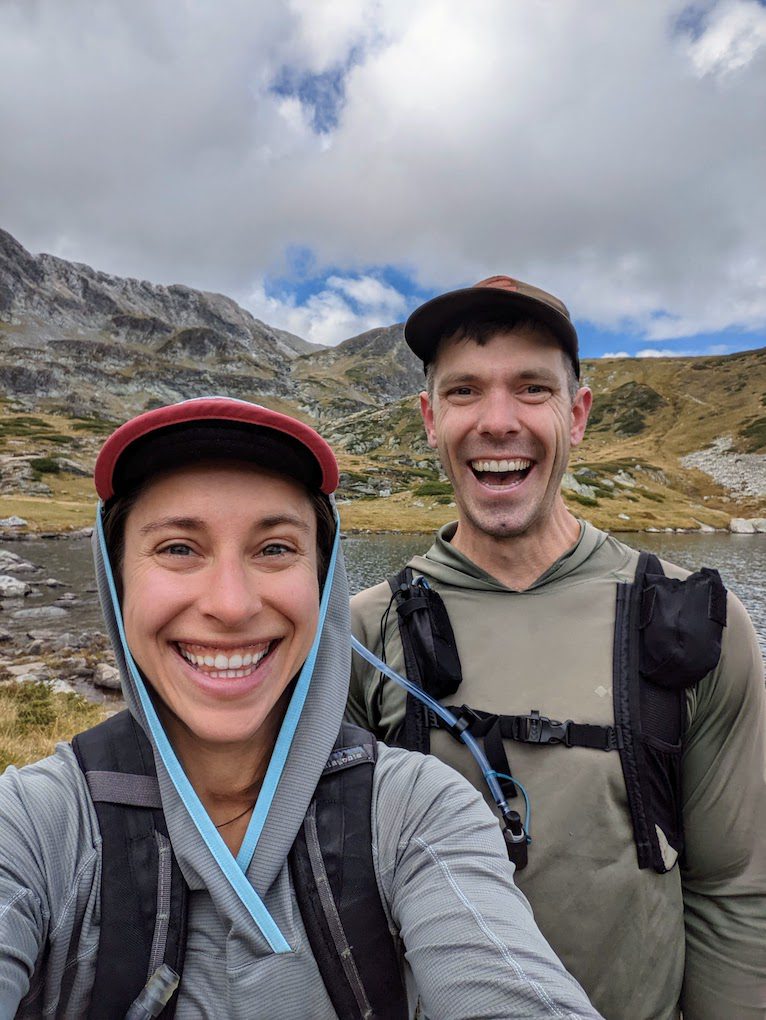 Musala
On our last day in the mountains, we decided to hike Mt. Musala, which at 9,598 ft is the tallest peak in both Bulgaria and all of the Balkans. We decided to do the hike in an intermittent fasted state — we brought no food and did not eat that morning prior to the hike.
Our route was 11.5 miles long, climbed 4.5k feet, and took us just over five hours to complete. One of my favorite things about Europe is how people join mountainous nature with infrastructure in the form of (sometimes huge) mountain huts in sometimes extreme locations. Though we didn't partake this time – due to the fast – you're never too far from a frothy brew or hearty food when hiking in Europe.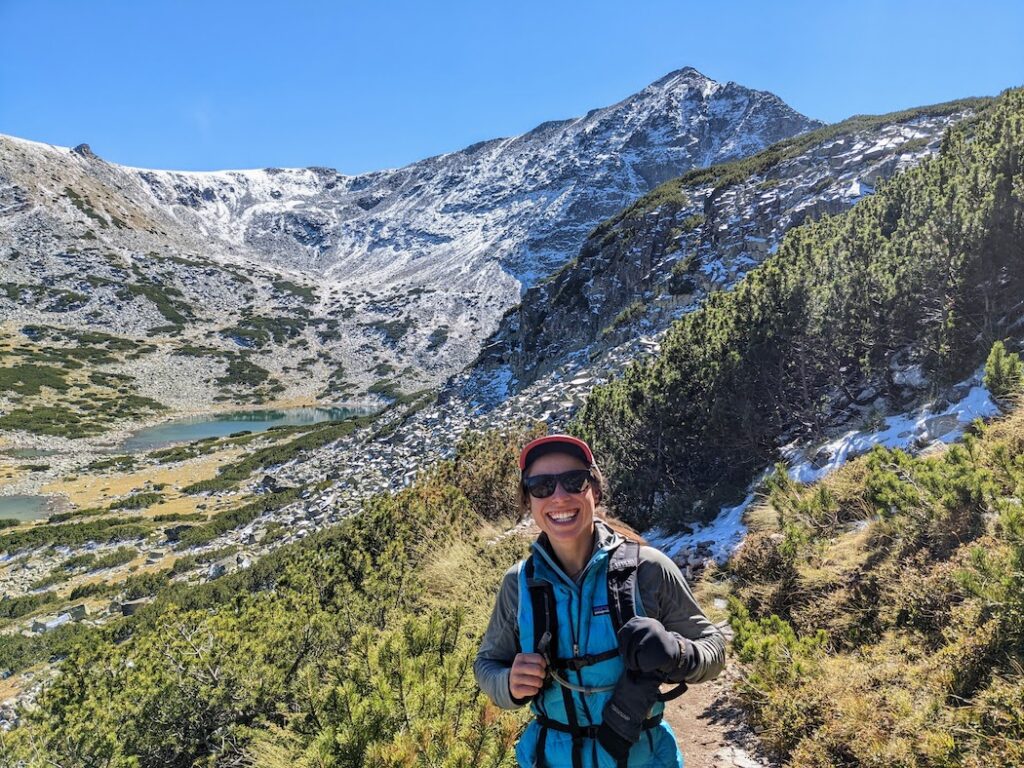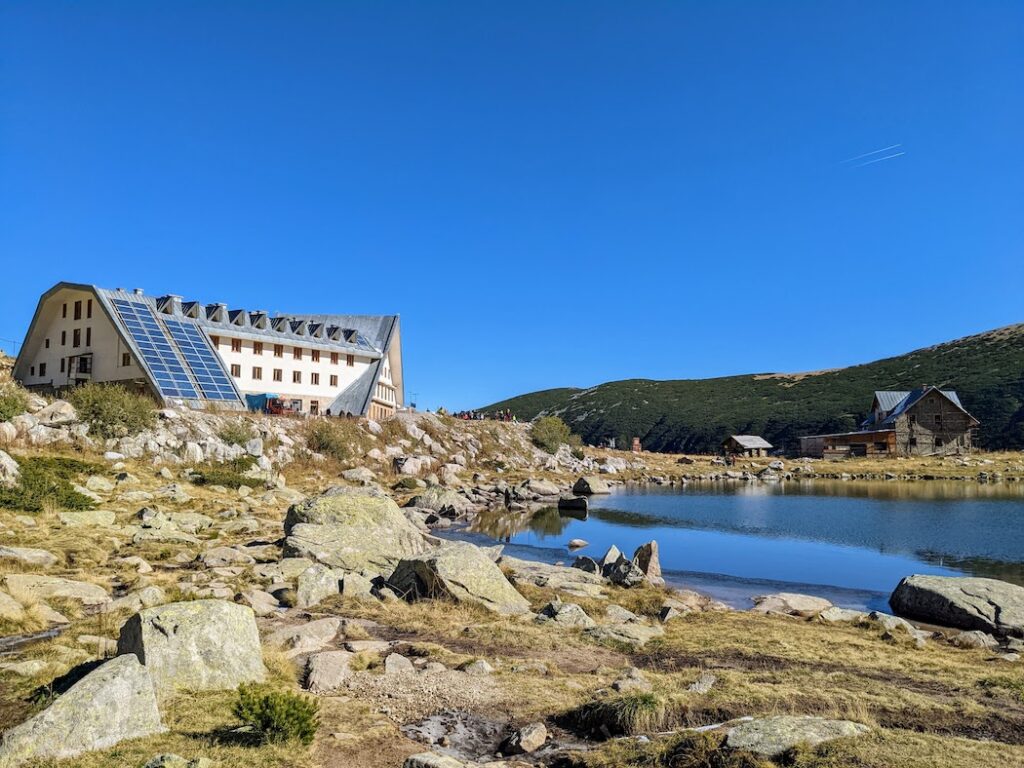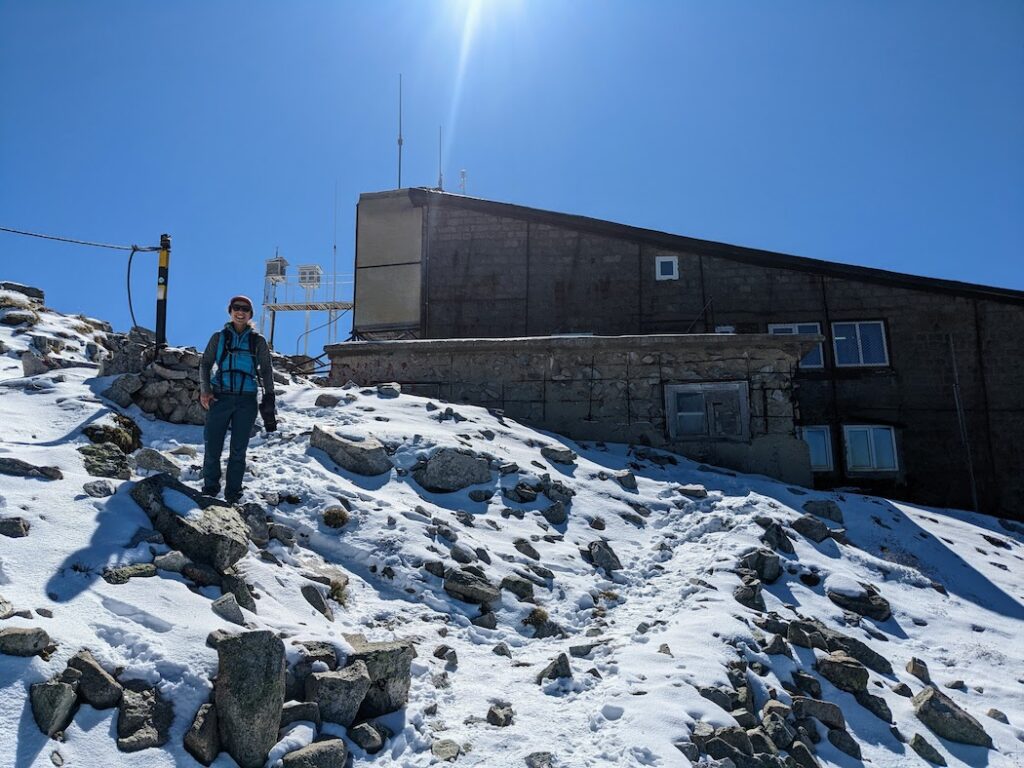 Other than hiking…
Other than hiking, we enjoyed some pretty fantastic food in the mountain towns. Bulgarians tend to serve warm, meat-based stews. We would eat in buildings built during the Soviet occupation these delicious multi-course meals and leave stuffed! The food was an incredible value as well. For all we could eat, very tasty, fresh and high quality food, the bill for two would often be $20-$25.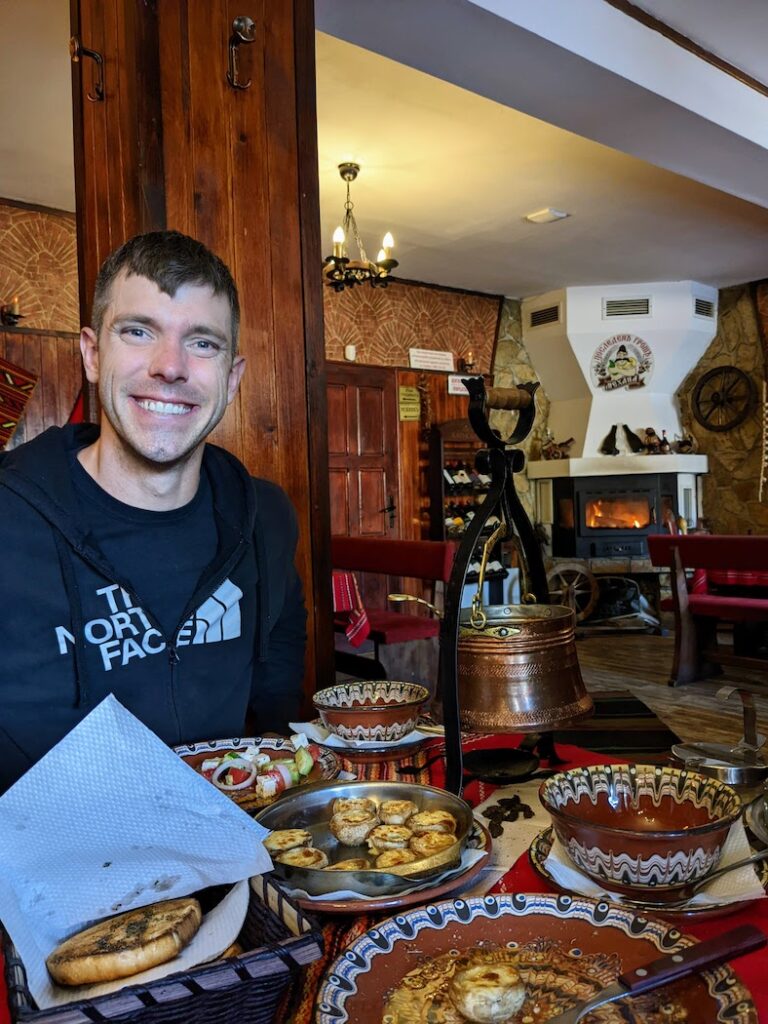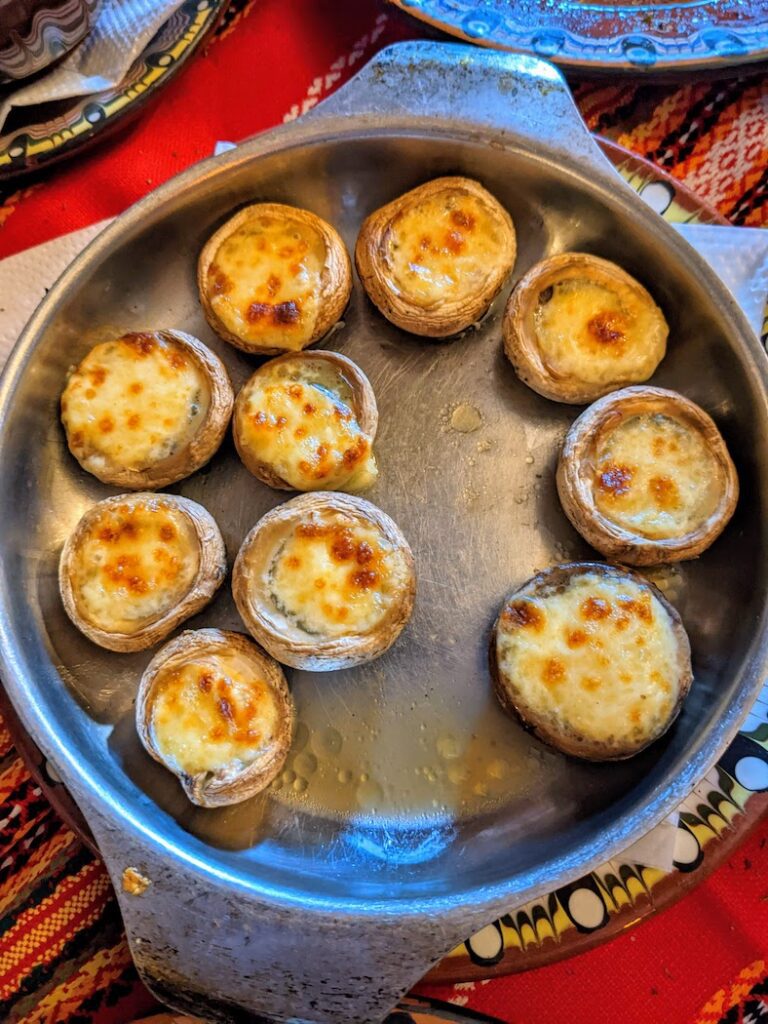 The little house we were staying in had a delightful front yard that we'd sit in. Rose would draw and I would read.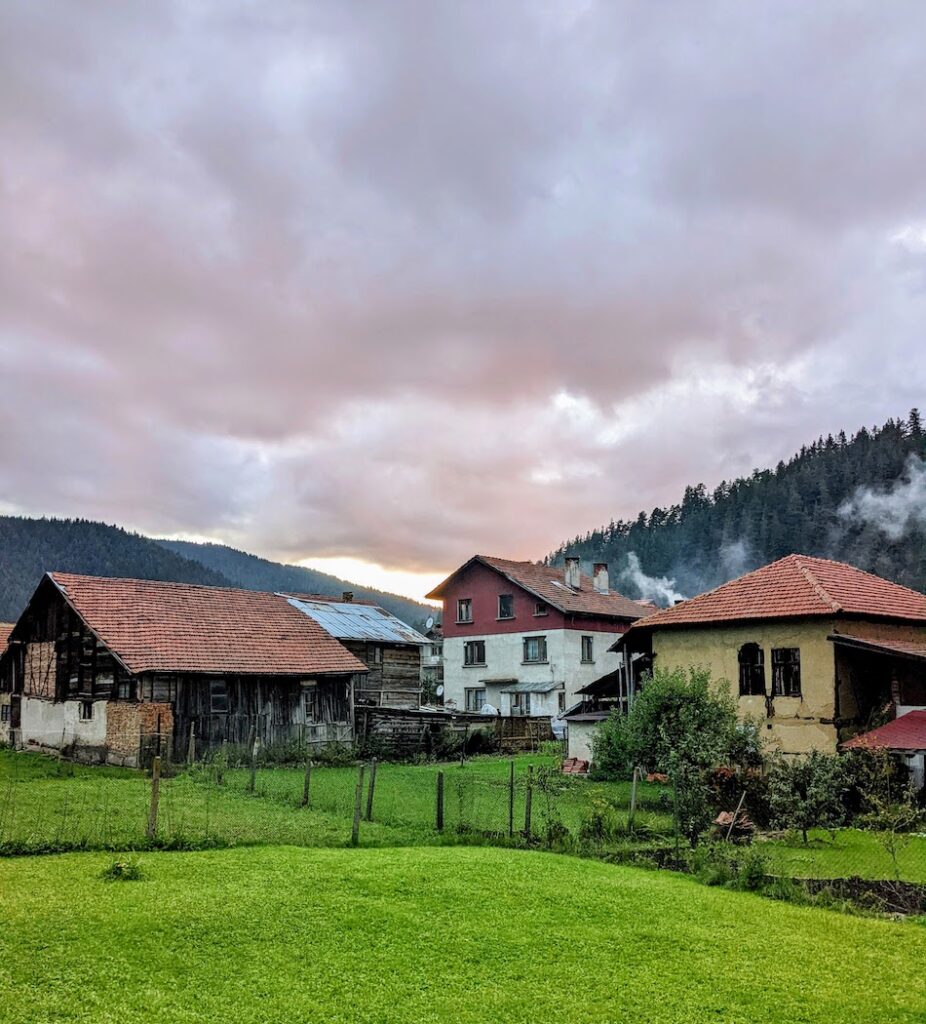 Sofia (София)
On the fourth morning in the country, we left the mountains and spent the second half of our time in Sofia, the capital. Like many post-Soviet cities in Europe, Sofia is vibrant! Lots of interesting streets to walk down, fantastic soviet Stalinist architecture and street art to ogle at, and an excellent food scene.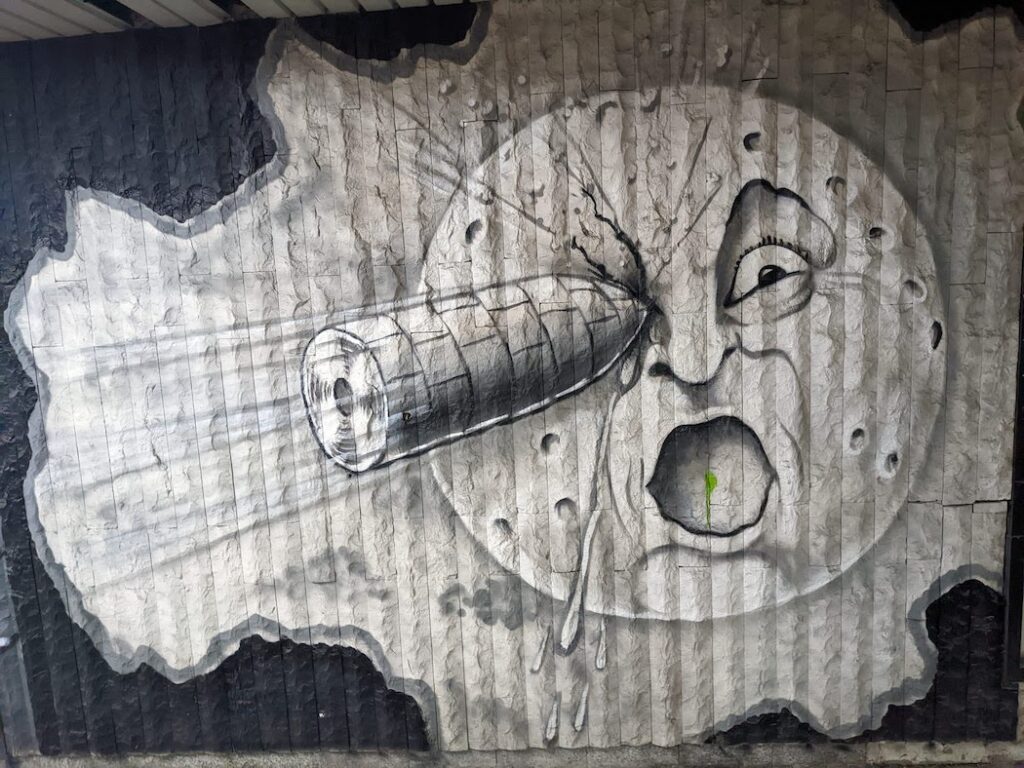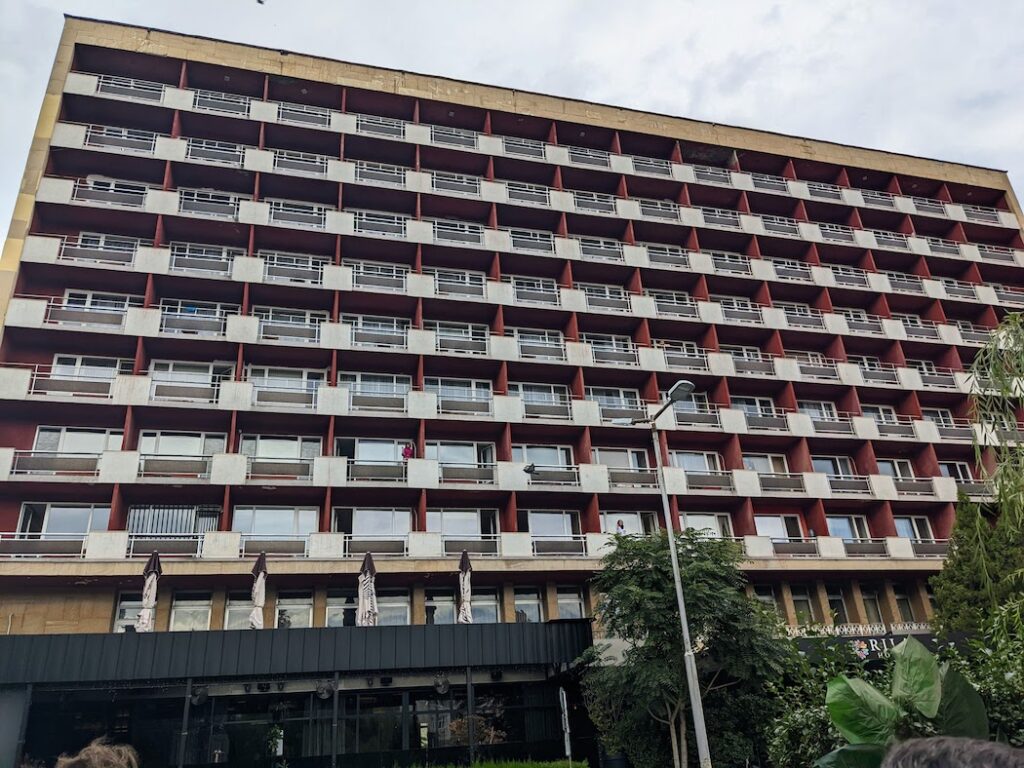 We spent each of the three days we were in Sofia, walking around as much as possible to work up a healthy appetite to eat our fill that evening.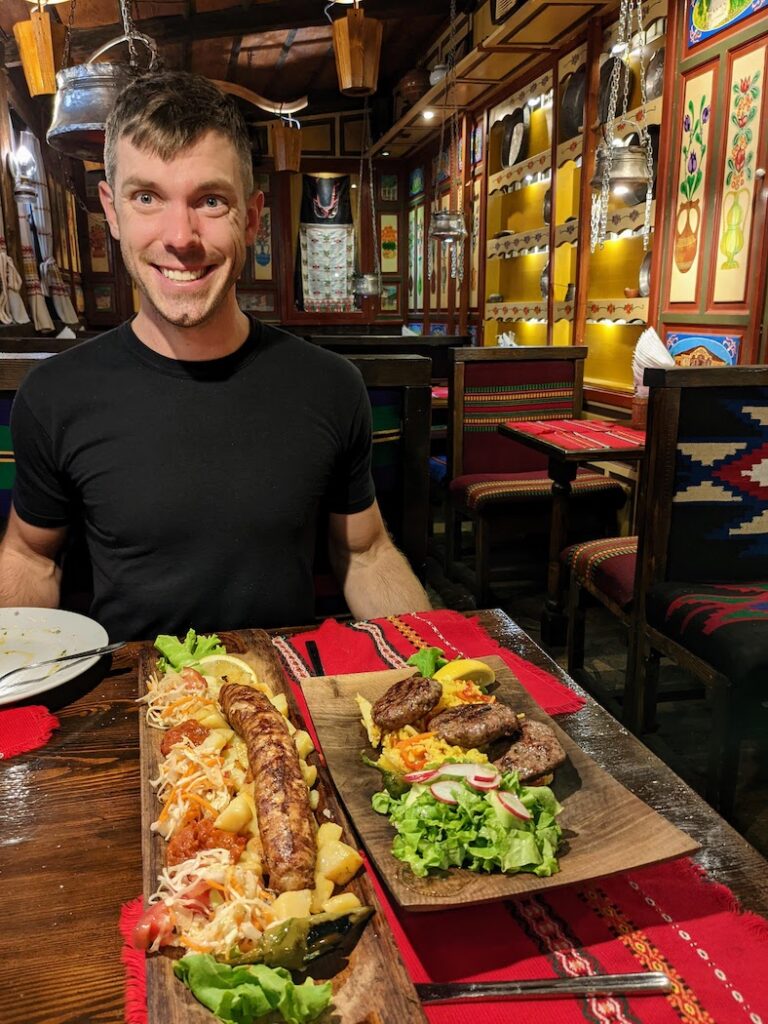 Since then…
It's actually been several weeks since our trip to Bulgaria. Since then, we've been traveling and exercising and generally enjoying our time in Omiš. Some of the other highlights include:
Failing to get the Croatian Digital Nomad Visa (due to insane bureaucratic hurdles),
A weekend in Mostar, Bosnia and Herzegovina walking around the city and climbing,
Running the Dalmatia Ultra Trail 18 km version,
And brainstorming a plan for the upcoming months.
Loose Plan
Our plan for the next few months is loose and subject to change. We've booked places to stay through the end of the year (just over two months from now).
First, later this week, we going to meet up with my dad in Rome, then go on a late-season cruise with him seeing and learning the history of southern Italy and Sicily. Both Rose and I have put our Croatian language studies on pause while we dive into learning Italian for a bit. We've found that language massively enriches the experience of our travels.
Then, we fly back to Croatia, retrieve Goldie from her watcher, and take a ferry to stay for two weeks on the island of Hvar.
After spending Thanksgiving working, climbing, and exploring on Hvar, we head back to Mostar, Bosnia and Herzegovina for the end of November and most of December.
After that, things get a little more fuzzy. We plan to spend a few weeks or so traveling through Montenegro and Albania on our way to Greece. There, we plan to spend the rest of winter climbing, hiking, and working as normal!
Thanks for reading and following along for our travels!!